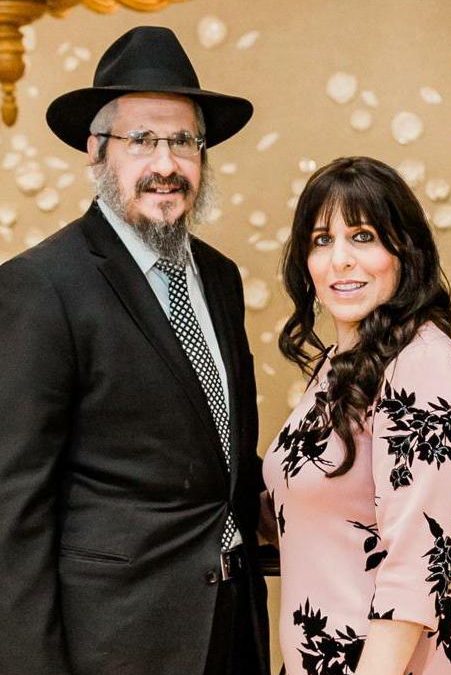 Established in 1990 in Rabbi Shea & Dina Harlig's living room, Chabad of Southern Nevada has since emerged as a dynamic force for Jewish life – with seven thriving centers and 17 Rabbis and Rebbetzins spanning the greater Las Vegas Valley.
Headquartered in Las Vegas, Chabad's 4 acre central campus includes a Shul, Library, Hospitality Suites, the beautiful 65,000 square foot Robert Cohen Desert Torah Academy Educational Campus and Torah Tots Preschool, summer day camp, adult education center and state-of-the-art mikvah. This location also serves as the hub for county-wide outreach activities including holiday festivals, emergency food and shelter distributions, crisis counseling, chaplaincy programs, kosher food supervision and facilitation and "mitzvah campaigns".
Chabad's six additional centers are likewise growing in leaps and bounds. Chabad of Summerlin/Desert Shores built a magnificent 15,000 square foot center – complete with a synagogue, mikvah and educational center. Chabad of Green Valley, a full service Jewish outreach center, is likewise moving forward on plans to build a new multipurpose facility. The Chabad Student Services Center at UNLV has become a vital center of Jewish activity just blocks from campus for the some 200 Jewish students, and Chabad of Southwest, run by Directors Rabbi Levi & Chayala Wilhelm has an expanded synagogue with a bustling and vibrant community. The newest Chabad center – headed by Rabbi Yosef and Binie Rivkin in the Red Rock area of town – is a beautiful home to the inquisitive Jew looking to grow at whatever their prior level of affiliation is. There are also engaging programs for Young Jewish Professionals ran by Rabbi Motti and Mushkie Harlig of YJP. The devoted team of Rabbi Levi and Nechama Harlig head the Las Vegas Friendship Circle which works with children, teens, and young adults, that have special needs along with their families. They also are the lead spiritual mentors at Ignite and Eden Treatment Centers.
From the individual to the communal; from the material to the spiritual; for young and old alike; Chabad of Southern Nevada, an Oasis in the Desert, is an all-inclusive, full-service, multifaceted center of Jewish life for the greater desert community – for miles around.